---
ATypI conference – Day One
The international typography conference ATypI started in Mexico City. The lectures are held in a courtyard of a 18th Century building. Speakers are in the middle of the audience surrounded by 16 screens hanging in the stone porticos. So, what was the first day about?
Gangster "e"! It is not an ordinary "e" at all, it is a Latin capital E, unusually stylized, used by Mexican gangs in Los Angeles in their graffiti since 1930s. François Chastenet presented examples of graffiti style "Cholo" typical for Los Angeles and explained the links between this style and broken letters, popular in Mexico. Chastenet wrote a book about this phenomenon.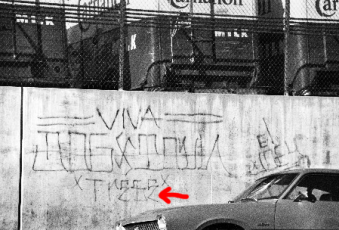 Do you need legible typeface, perfect for books for children for free? Then try Andika. Annie Olsen, author of this SIL International project, presented a solution for fighting with illiteracy. Individual glyphs are designed with respect to readability and local ways of writing. Font contains many alternatives you can freely mix using an online application Type Tuner to fit your needs. Olsen announced more styles of this font will be added soon.
Dutch typographer Boudewijn Ietswaart,who designed many fantastic book covers, was featured in the current issue of TYPO Magazine by Feike de Jong. Ietswaart spent two years in Mexico and his work significantly influenced book production there. Jan Middendorp who discovered this artist presented the sources of hand lettering in Dutch typography. I recommend to Google works by following typographers: Sjoerd de Ross, Jan van Krimpen, H. Th. Wijdeveld, Fré Cohen, Stefan Schlesinger, Henri Friedlander, Betram Weihs, Susanne Heynemann, Helmut Salden, Chris Brand, in 1950s and 1960s also Hermanus Berserik, Jan Vermeulen, R. D. E. Oxenaar, Gerrit Noordzij, Nicolaas Wijnberg or Theo Kurpershoek. In the evening, an exhibition of Ietswaart's works was opened showing not only his book covers but also font based on his lettering digitalised by Mexican typographers (soon to be available at FontShop).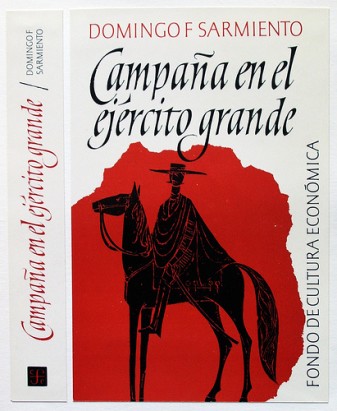 (Updated version)
---